View in browser
Tuesday, 21 Jan 2020
08:45 AM MYT
---
Nation
Malaysian boy genius: Three-year-old becomes youngest Mensa UK member
PETALING JAYA: A three-year-old Malaysian boy is currently the youngest member of Mensa or the international high IQ society.
Metro News
Traditional house window into village life
Nation
Dr M baffled some are influenced by one on trial for theft
Nation
Shahrir, Ahmad to be charged today
Nation
'We will fulfil our promises'
Nation
Seremban is now a city
Nation
'Kissing the hand of a thief': Dr M baffled how people are influenced by person facing trial for stealing
Nation
Syed Saddiq to lodge report over fake news
PETALING JAYA: The Youth and Sports Ministry will lodge a police report over fake news that affected its image, says its head Syed Saddiq Syed Abdul Rahman.
Football
Guardiola targets second place as 'extraordinary' Liverpool march on
(Reuters) - Manchester City will target second place in the Premier League and focus on cup competitions with unbeaten league leaders Liverpool too far ahead to reel in, manager Pep Guardiola said on Monday.
Nation
4,000 more benefit from food plan
KUALA LUMPUR: An additional 4,000 pupils are being served free food in primary schools following the launch of the much talked-about programme by the Education Ministry.
India
Indian Christians protest against 'anti-Muslim' law
KOLKATA: More than 8,000 people from the Christian community took to the streets in eastern India on Monday (jan 20) to protest against a citizenship law that critics say discriminates against Muslims.
Nation
Lim: Three million people signed up for e-Tunai Rakyat
Nation
Cloud seeding to continue
Technology
YouTuber slammed for faking ankle injury to get free business class upgrade on flight
Metro News
MPKj fail to 'seal' illegal confinement centre
Badminton
Players to use synthetic shuttlecocks from next year onwards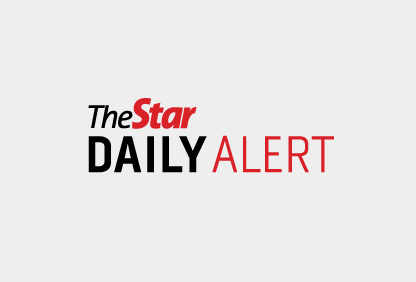 Letters
Body shamed at restaurant